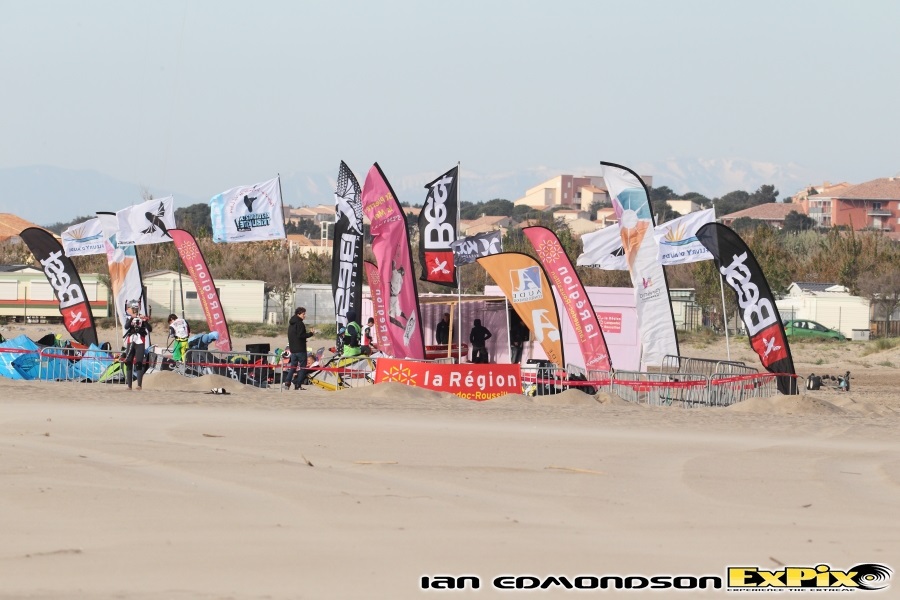 So the EJKC managed to run a full set of heats with Doubles for the 16-19 boys, the girls, and Dingle elimination for the 9-13's and 14-15's
Gusty wind didn't deter the good number of riders who made the journey to St Pierre La Mer. In very difficult conditions the junior competitors showed how high the level of kitesurfing is at a young age.
With one or two familiar names competing, Noe, Dufty, Klabbers, Van der Mej and of course the Bridge Family there were teams from Holland, UK, France Spain, Switerland,Ireland and Poland.
The level has definitely risen from last year with less of a gap between the top riders and those below them Checkout the results and images below. With full galleries to come later this week.
16-19's
Arthur Guillebert (Fra/Flexifoil)
Dylan Van der Meij (Ned/Flysurfer)
Olly Bridge (Gbr/North)
14-15s
Noé Font (Esp/Best)
Denis Zurik (Pol/Slingshot)
Guy Bridge (Gbr/North)
9-13s
Tom Bridge (Gbr/North)
Javier Jimenez (Esp/F.One)
Nino Liboni (Fra/Best)
Girls
Vera Klabbers (Ned/Mutiny)
Pauline Valesa (Fra/F.One)
Rita Arnaus(Esp/Best)
The KBC Kitesurf Border Cross was also hosted by SN Kite and the action was frantic at times. Some big crashes and discussions about the rules were the main points to Sunday as the competitive nature of one or two of the riders came to the front. We've tried to lighten things up a little with this little video below