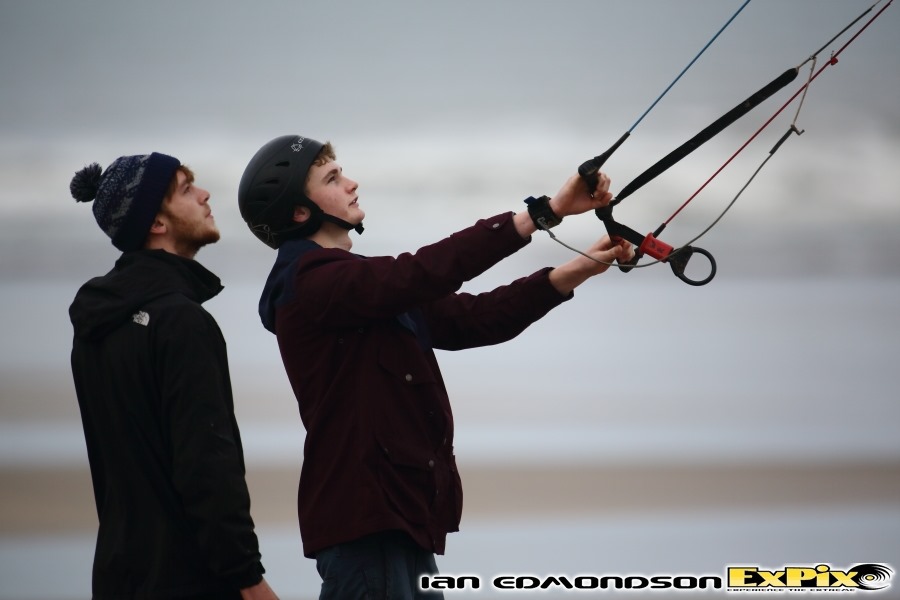 Plymouth University's kitesurfing and windsurfing club, Plymouth Windriders is tasked with the promotion and development of windsurfing and kitesurfing at Plymouth University. And thanks to the hard work of the committees over the years, the club has already got a membership that any university club would be proud of.
The club's aim is to introduce students to and increase participation in the sports at the university and through a variety of trips, events and socials, the committee work tirelessly to encourage, cajole and persuade students to don their wetsuits and venture into the clear blue, warm waters that surround Britain! (Need to add a wink here)
Fundamental to the committee's work is their Fresher's events where the club provides students with an introduction to windsurfing and kitesurfing. And to this end on 18 – 20th October, 47 or so students, committee members and instructors headed to Westward Ho! for the club's kitesurfing beginners event. And at the request of Nora Groos, President of Plymouth Windriders; ExPix headed down too to capture all the action.
With a variety of land based lessons carried out over the weekend, thanks to the help of instructors from Kitemares and Plymouth Windriders' own instructors; rudimentary kite skills were taught, crucial to anyone wanting to learn how to Kitesurf.
With all kite kit supplied by the club and substantially reduced prices for tuition, these beginner weekends really are an ideal way to promote and develop the sport.
Check out the images below or click here to see the full gallery of images from the weekend.