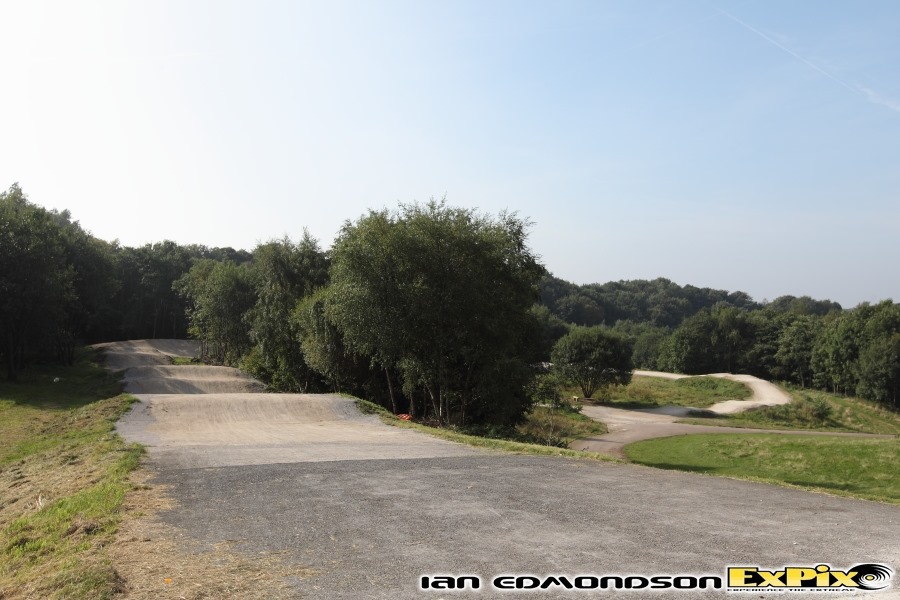 After years of being unloved and in disrepair, Mandale Park BMX and mountain bike track officially reopened today, Sept 28th 2013, thanks largely to the hard work of Matthew Lambert. Back in 2012 ExPix went down to the track to help Mat out with an idea to try and raise some money to fund the regeneration.
With Facebook likes, shares and voting on a community funding site (the highest votes would win), Mandale Park just lost out coming in 2nd. The video we produced to enter the competition won its category but still wasn't quite enough to pull things through with the votes.
If you haven't already seen the video you can watch it below and check out just how much things have changed!
Undeterred however, Mat stuck with the project and his drive and enthusiasm won through and somehow managed to secure enough funding to see the park restored to its former glory and a useable level once again.
The opening day saw around 50 or so riders at Mandale Park enjoying the unseasonably good weather, and the new track which had been freshly swept of loose gravel looked to be running really fast. Everyone from 3yrs up looked to enjoy the day and rather than explain in words why not check out some of the pics below!
Mat is now in the process of setting up a club to help with the running and upkeep of the track.
If you want to see all the images from Mandale Park Bike Track then follow the link.