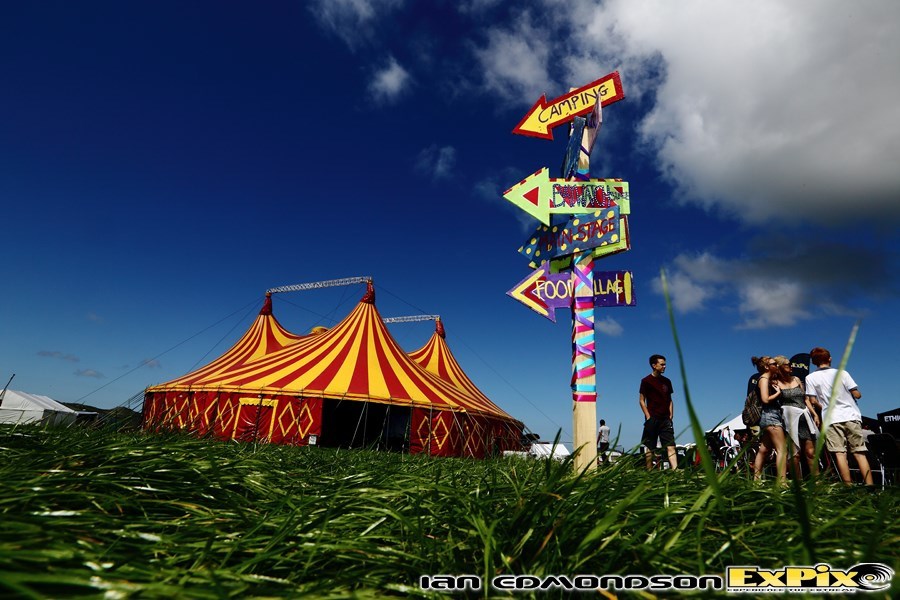 With the sun beating down on the festival site highlighting the spectacular views over Llanbedrog Bay; Glass Butter Beach 2013 got off to an amazing start on Friday 16th August.

In a change to the usual festivals, Glass Butter Beach is all about developing extreme sports by participation. With 'Have a Go' sessions in all the sports, it's not about 'stand and stare'; festival goes of all ages are given the chance to get involved.

On the main festival site the skaters and BMX riders took to the half pipe with a mixture of Pro Jams and 'Have a Go' sessions, whilst on the festival beach the wakeboard and SUP 'Have a Go' sessions and beach volley ball got underway.

But for the more sedate they was the opportunity to chill out to the sounds of the DJ's and bands on the Main, Bay Watch, VIP and beach stages and for the thrill seekers there was the fairground too.

Friday night and SNAP had the power alright! Whipping up the crowd with Rhythm Is A Dancer, The Power, Ooops Up, Cult Of Snap and Mary Had A Little Boy; the 1990 duo brought the 'SNAP Attack' to Glass Butter Beach.

Organised by Offaxis, the Glass Beach Wake Classic Open wake comp took place in Pwllheli Inner Harbour on Saturday and for many it was the first chance to bag a prime slot behind the Super Air Nautique, provided for the festival courtesy of Loch Lomond Wakeboard. Whilst not aimed at pro riders, the Glass Beach Wake Classic Open competition gave amateurs the opportunity to show what they could do and there was certainly lots of potential.

Saturday night and it was time to paint the beach red……or green, or yellow or orange or blue! With bags of powder paint at the ready the GBB Paint Party kicked off and the carnage began.

Back at the festival site and there were some very good sets from a variety of local bands that got the crowd going. No strangers to North Wales, Niko & Lyall returned to do their stuff and Tinchy Stryder took to the stage too. But bringing Glass Butter Beach 2013 to a spectacular end was headliner DJ Goldierocks.

So it's all over for another year. And whilst it may be small now, Glass Butter Beach has the potential to be one of the best 'feel good' festivals in the UK.
Heres a few from the weekend .... the rest of the Images from Glass Butter Beach 2013 here!