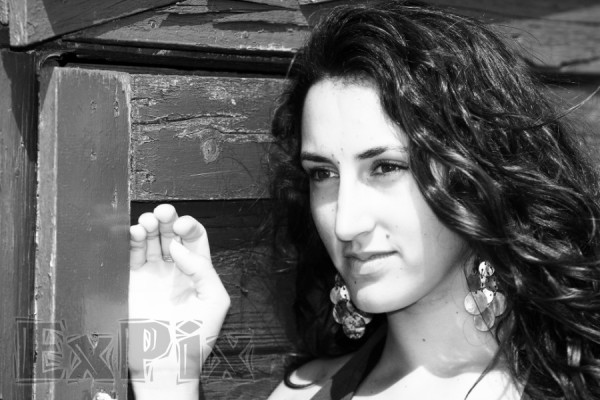 Caroline Adrien is fast becoming a high profile name on the French competition scene.
Competing on the course racing, speed and freestyle circuits in France she is gaining results and taking on some big names and holding her own! Coming third in the Europeans ths year (2009) behind France's Fabien D'Ortoli and English and World Champion Steph Bridge is no mean feat!She concentrates on the endurance races and speed but can also freestyle quite well too although she says she is working on her ariel handle pass.
Born in Loreant and now living in Brittany she is a shy person who doesnt crave the limelight. Yet she competes, this comes from her family back ground where she was alway challenged by her brother she wanted to keep up with him !
She loves kitesurfing for the challenge the solitude and the fight against the elements as well as travelling and meeting new people!
Name..........Caroline Adrien
Date of Birth..........23/12/87
Birth place..........Loreant
Height..........174
Current Home town..........BrestBrittany
Equipment of choice..........Naish
Sponsors..........Naish, wind mind (clothing) Dakine, Notik (shop)
Brief Biography..........Student in medical assistant, ice skate figure skating, basketball.
Favourite spot..........Treompan
Local Spot..........Same
Been to (countries)..........Morocco, dahkla, spain, tarifa, djibouti
When not kiting ……..Read books, jogging, fitness training, swimming,
Achievements so far?..........French champion 2006, speed crossing,2007, 2nd European freestyle championship, 2008 3rd freestyle french comp 2nd speed crossing, 2nd European freestyle competition
Best session?..........Best sessions are always at home, but in dahkla I did my first kite trick
What are your goals?..........To travel meet new people and enjoy my kiting
Favourite:
Food..........chocolate
Music...........Pop and rock
Film..........p.s. I love you
What is your philosophy / outlook on life ..........To enjoy life whatever happens, be positive
Why kiteboarding I watch my brother kite and he taught me, first time is difficult, (wanted to after my brother) wanted to master the challenge, a new sport with nature to be not the other, and the sensation
Who would you most like to meet?..........Not sure .......... there are so many to choose from
Which period of history would you like to experience?..........1970's for the dancing and rock
If you won the lottery what would you buy first?..........House for my parents and travel for the whole family
If you could have anything in the world, what would it be?...........No war
What would you do if you got the 4min warning?..........Spend the four minutes with my boyfriend …….
What colour Smartie would you be?...........Green
We first met Caroline at Port St Louis in 2009 whilst taking images of the speed tour. She was with another French rider who we know well and he introduced us! She can speak English but finds it difficult especially when listening to a Northern accent from lancashire in fact even a lot of English people find it difficult to understand me at times. However we managed to cobble together a profile with the help of olivier Mourangues.
She seemed a little shy but at the party it was obvious she likes to dance and the pcis are quite funny .....but we wont post them on here. She also is full of fun joining in with all the activities she can at an event even if it includes a beach clean up ...anything for a ride on the back of a motorbike.
Then it came time for us to try a little lifestyle / portrait shoot. Both parties didnt quite know what to expect, she had never done any photo's with anyone other than her family before so was quite nervous and this is not always easy to hide in images.
So we did our usual demo shots and explained how she should stand to make the best shapes. i think you'll agree she did very well.
Even Caroline was surprised!
For Carolines gallery click here ....... you must be registered!