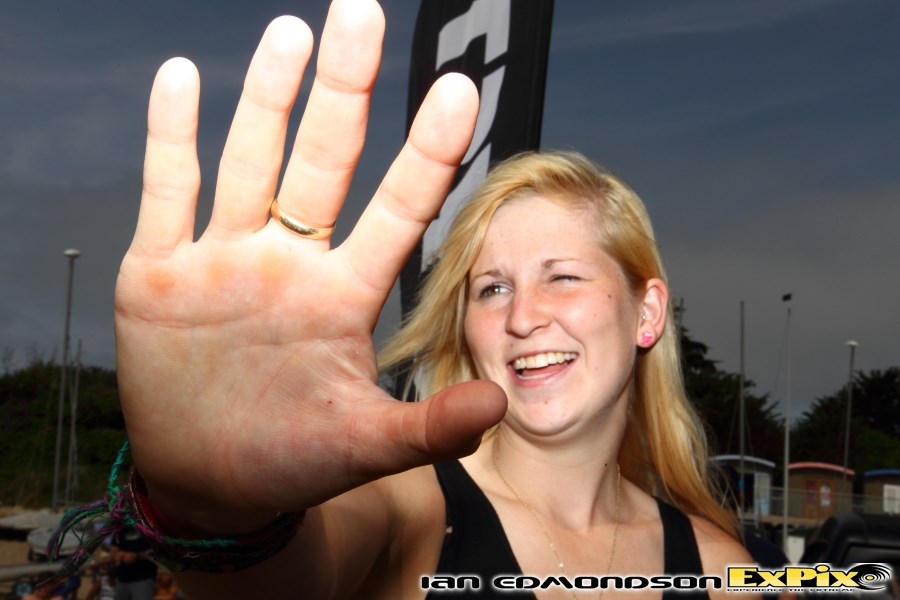 Megan 'Megzy' Barker burst onto the wakeboarding competition scene two years ago with a win at the Wakestock Big Air. From that moment on all eyes were on her! Coming from 'nowhere' to win such an event made people sit up and take notice and she was soon dealing with sponsorship offers.
Moving down to London to work alongside LDB Wake School, her riding has matured under the guidance of Lee Debuse (LDB).
This year 2013 she is still the same crazy, zaney Megzy we all know and love BUT she took the National Boat Title, Wakestock Boat Champion and topped of her hatrick by claiming the womens European Boat Champion.
ExPix and everyone else will be keeping an eye on this pocket rocket from Yorkshire for teh foreseeable future.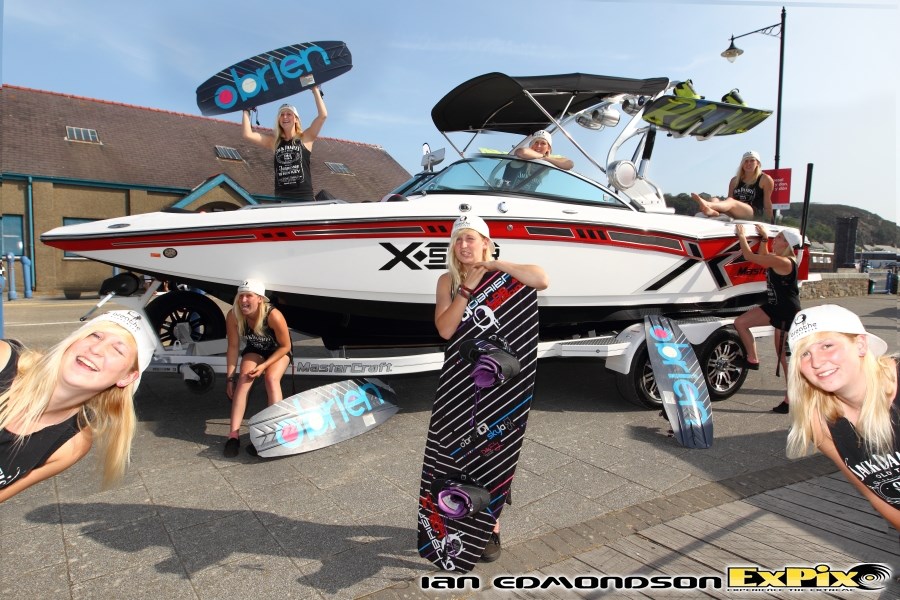 Name: Meg Barker

Date of Birth: 02.07.93

Place of Birth: Up North

Current Home Town: Shepperton

Years Riding: 7ish!?

Home Riding Spot: LDB Wakeschool JB Ski

Equipment of Choice: O'Brien Skyla

Favourite Piece of Equipment: Screws... what holds everything together.

Sponsors: LDB Wakeschool, Breathe Boardwear, Ultra Sport EU

Brief Biography & Description of Yourself:
I'm a shorty from up north. Little but loud! I ride as its an escape and freedom, time to do your own thing. A place i can sing were no one can hear me.

Favourite spot:
Portugal as its the flattest lake ever with no corners. drive for miles on end.

Achievements so far:
UK Junior and Open Ladies National Champion 2012, European Junior Ladies champion 2012.
UK Open National Boat Champion 2013, Wakestock Boat Champion 2013, European Boat Champion 2013

What are your goals?
Go big or go home.
To become one of the top riders and teach others to high levels
Favourite:
Food; Noodles

Music: Anything that makes me smile

Film: In Gods Hands - surf film

Who would you most like to meet, past or presentand why?
Amber Wing for a shred and a skate

If you won the lottery what would you buy first?
flight to america

If you could have or do anything in the world, what would it be?
wakeboard every day in the states or aussy land

What would you do if you got the 4min warning?
Eat chocolate

What colour Smartie would you be?
blue cause im always so hyper

Meg Barker x